Bury Slate Roofing Experts Provides Timeless Appeal To Property
One way to add value to your Bury property is to install durable slate roofing with classic design. For many decades, Bury homeowners have always fallen in love with the natural beauty and impressive long lasting quality of the slate roofing system. If you plan to convert to this roofing system, A1 Roofing Bury is here to help. If you are looking for a slate roofing company in Bury that you can rely on to provide a quality product and professional service, A1 Roofing Bury roofing technicians and service personnel will strive to meet, if not exceed your expectations. We have over a decade of experience giving quality service to Bury customers, as well as possessing the required licenses and accreditation from the industrys regulating bodies. A1 Roofing Bury guarantee customer satisfaction by using only quality materials and tools, as well as being fully insured for each project we undertake. A1 Roofing Bury offer this level of customer satisfaction at competitive prices.
Our Guarantee
---
Free site visit and survey
No hidden costs
British standards compliant
Fully Insured
Clean and efficient
Professional workmanship
Your Roof For Life
Ask our long-term customers at A1 Roofing Bury and they will attest that A1 Roofing Bury gives the best value in town. Compared to other roofing products, slate tiles can last for a lifetime. It can last as long as a century, which is by and large double the longevity of other roof types. As such, it is no surprise that their manufacturers have the confidence to give a 100-year guarantee. If you are not planning to sell your home in Bury, this is a good option for a roof. Its resilience and durability translates to savings over the years in terms of time and money spent on maintenance and repair.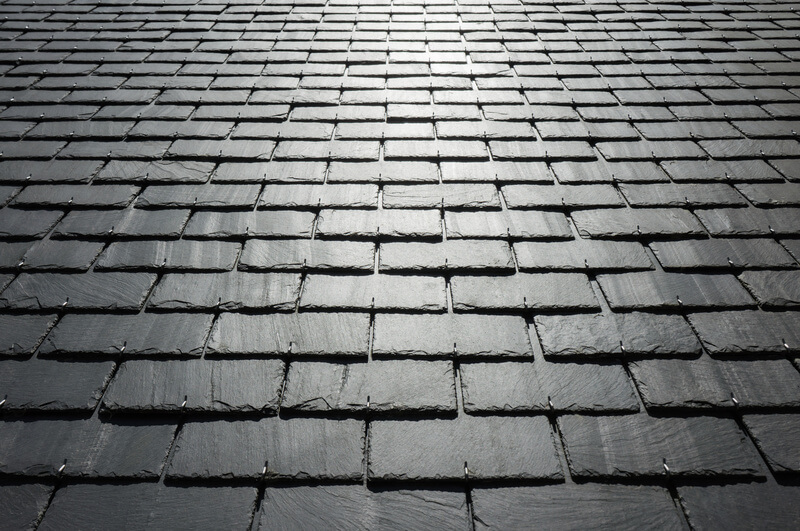 You can reach 0161 327 0964 customer service representatives at 0161 327 0964 anytime if you are looking for slate roofing solutions in Bury. Feel free to ask for any advice on our A1 Roofing Bury products and services, as well as a free quote at no obligation.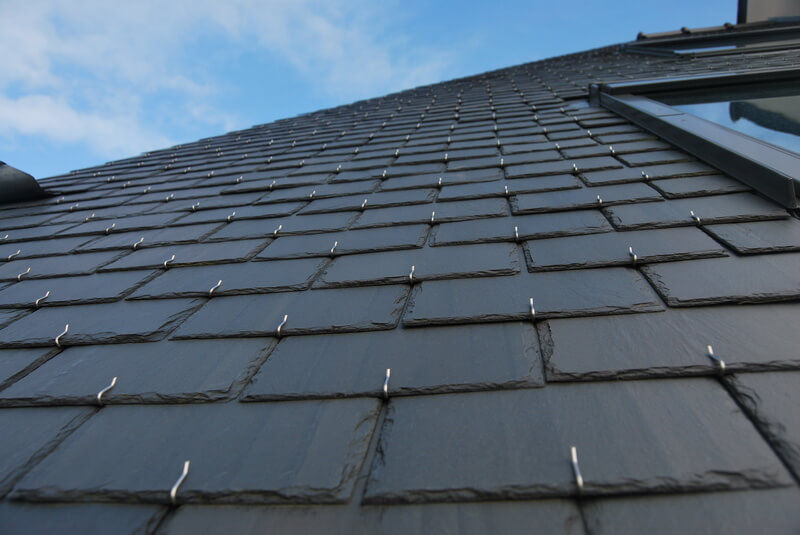 Benefits Of Having Slate Roofs On Your Bury Home
For some people, the argument against slate roofs is that they bring in roofing requirements that are too much work for what theyre worth. While these points are valid, these are easily addressed when your roofing company has both technical expertise and solid experience in installation of slate roofs. The advantages of a slate roof versus other types become apparent when the roofing project is done by a top roofing company like A1 Roofing Bury that takes pride in the level of attention they pour into their work.
What makes slate roofs attractive is their natural elegance. When the A1 Roofing Bury installation is done with high level of craftsmanship by roofing specialists, they perfectly complement a property of any architectural design or style. Slate roof tiles are available in several colours and textures, which you can also combine to suit your roof design goals. When it comes to the size and shape, you can also have them shaped according to your preference, making this home improvement project quite personalised. Slate roofs are versatile enough to add to the beauty of a property regardless of its architectural design in Bury.
Do You Need Help ?
Call Us Now On
No-cost Expert Pre-installation Roofing Survey In Bury
Your current roof will undergo a thorough inspection in order for A1 Roofing Bury to properly assess your propertys roofing needs prior to commencing with the installation of the new slate roofing system. Through this, A1 Roofing Bury are able to ensure that the new slate roof will be a good fit to your home.
Low-impact Roofing System
It is good for the environment due to its durability. Unlike other roofing materials, slate does not require replacements every one or two decades and so do not constitute a construction waste that fills up the shrinking earth space.
Increase In Resale Value In Bury
With its aesthetic appeal, permanence quality, durability and natural attraction, slate roofing significantly improves the resale value of the property in Bury. Give our helpful customer service representatives a call at 0161 327 0964 today for a free, no obligation quote.
Durable And Easy To Care For
One of the toughest stones, slate is also valued as a roofing material due to its fireproof and waterproof qualities. These naturally provide protection against extreme weather changes and limit the damage in case of a fire.
All Types of Roofing Work Undertaken
Do You Need Help ?
Call Us Now On
A1 Roofing Bury Slate Roofing Services In Bury
A1 Roofing Bury give our customers a variety of slate roofing solutions. A1 Roofing Bury clients have the option of using recycled slate tiles if they wish to significantly lower the installation costs as well as minimise environmental impact. On the other hand, A1 Roofing Bury clients that prefer to work with brand new slate roofing tiles benefit from our trusted suppliers worldwide. If you are in the market for slate roofing for your Bury home, A1 Roofing Bury provide fast, quality, and value for money slate roofing solutions. Call 0161 327 0964 for a free no obligation quote for A1 Roofing Bury slate roofing services and discover for yourself what other property owners have been raving about.